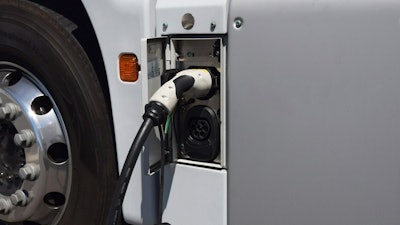 Core Development Group
Charging. For any business preparing to sell, service, support or operate electric vehicles (EV) in the future, it is the largest barrier to market entry.
Electric trucks are available to rent, lease or order today. Training is available through manufacturers eager to educate dealers and customers about their newest innovations. Even funding exists at municipal and state levels to support the capital expenditures required to bring this equipment into businesses.
But charging and the infrastructure it requires? For many, that remains a major challenge. Dealers must collaborate with many outside partners to bring a facility online.
Contact utility provider
Once a dealer decides to install chargers, its first call should be to the local utility, says Andy Bartosh, business development manager at Heliox.
Bartosh says the reason for the immediate call is to confirm electrical capacity. Level 3 (DC fast) chargers used to power medium- and heavy-duty electric trucks operate on 480V 3 Phase power, while most of the U.S. uses 120V single-phase power. For dealers who don't have 480V 3 Phase power on site, getting it from a utility provider takes time.
"We advise customers be in touch with utilities two to three years before they intend to have charging — even before they talk to us," says Bartosh. "If a customer has capacity they can get up and running in a couple months. But if they don't, you're looking at a facility upgrade or even a grid upgrade."
Both can take years.
Dominion Energy is a major utility in the eastern U.S., that has been working to support EV charging for more than a decade. Kathleen Staples, director of electrification for the company's Virginia and North Carolina markets, says the timeline for providing 480V 3 Phase power often varies depending on a customer's location and relation to transformers.
Customers in urban areas and in close proximity to heavy industry are more likely to have power capacity on site or available from the street, Staples says, because other businesses in the area may already require it. Conversely, she says customers in isolated, rural areas or bordering residential neighborhoods are less likely to have 480V 3 Phase access because structures in the area are unlikely to require it.
Powering a 120 or 180 kilowatt kW charger — or an even larger kW cabinet for multi-unit charging applications — is a big shift for most energy grids.
"For perspective, a really big house may use 10 kilowatts," Staples says.
Since it began receiving requests for on-site EV charging last decade, Staples says Dominion is proactive about identifying customers who may require charging in the future. She says the utility actively inquires with customers about potential capacity upgrades and vocally requests customers connect with the company whenever EV charging is considered.
Enhancing the electrical grid to support EV charging is a major investment for utilities too, and Staples says the more a utility knows about a customer's charging plans and future power needs the more likely it is to invest in its operations to support the customer's request.
"We cater our information [to customers] to be more advisory and consultant-like," she says. "We want to be good partners and supportive to our customers … That's a two-way street. The more info we have from them, the better we can work together."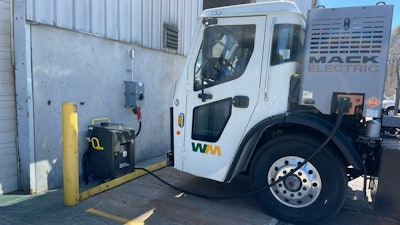 Contact a charging provider
Charging providers should be engaged once utility conversations start to progress. Bartosh says when all three parties collaborate, "you can time it correctly so you put in the chargers when the utility delivers the capacity."
Conversations with charging providers must center on two topics — product selection and installation. Manufacturers with preferred charging providers often have recommendations for the former. Bartosh says those recommendations help select the product itself but more discussion is still required to determine how many units are needed.
Heliox consults with customers to understand not just their immediate needs but if they may scale up charging in the future. Staples notes if charging is part of a dealer's future business model, it often makes sense to invest in the infrastructure up front to avoid more construction later.
"It's important to think about your plans for the future. We will sometimes advise customers lay conduit even if you aren't putting in more chargers," she says. "At least then you don't have to trench your lot twice."
Bartosh agrees, noting "most utilities have shown a willingness to add margin," into infrastructure projects when they know a customer has big plans.
(For more on selecting chargers, see our article "How electric trucks may transform dealer revenues.")
Charger access is another challenge. Production backlogs from supply chain disruptions and burgeoning demand are delaying charger shipping times nationwide.
At Affinity Truck Center in California, President Kim Mesfin says she's been waiting for new chargers for more than a year. Her store has 480V 3 Phase power capacity, but her charging provider is backed up shipping orders.
"We want the chargers. We need them to sell trucks in California," she says, referencing the state's many zero-emission vehicle (ZEV) mandates that begin taking effect next year. "It's hard to see how this going to work because even if we can get the incentives and get the trucks, they won't go without the charging."
First contact with utilities and charging providers also gives dealers insight into the scope of investment EVs will require. Even without factoring in the cost of a facility renovation to support EV service, charging-related expenses can surpass six figures.
A quarter of dealer responders to an April 2023 TPS reader survey regarding alternative powertrains and electric vehicles reported they have already invested between $200,000 and $500,000 into EV charging and service infrastructure. Another 22% said they have invested up to $200,000.
When committing to EV charging, John Waterman, energy services manager at ETHERO Truck + Energy, says its best to get those estimates as soon as possible. "We all understand the tip of the iceberg but it can be hard to know what's under the water," he says.
Designate charging lead
Internal project management designations also should occur simultaneous to first contact with utilities. Staples says there should be a point person within a dealership who serves as the lead communicator with a utility and other parties necessary to install EV charging.
She says this not only reduces confusion between the parties, but it also ensures there is someone within the customer's business who is continuously working to drive the project forward.
Upgrading a facility's electrical capacity and installing charging infrastructure isn't a side task. It's a project that deserves a project lead that can give it their full attention, adds Bartosh.
Alexander Voets is serving in that role at Velocity Vehicle Group. As general manager of the company's EV business, Voets works with multiple utility companies, charging providers, contractors, Daimler Truck North America (DTNA) and the other stakeholders to bring Velocity's EV-equipped locations online.
Having come to Velocity from DTNA, Voets says he understood the scope of work required to bring charging to a facility. He also recognizes other dealers may not be as fortunate and recommends those dealers be vocal about their needs and concerns — with utilities, OEMs or other dealers.
"It's not a problem to ask questions," he says. "We're all in the same boat and heading in the same direction. We're all trying to solve the same problem."
Wayne Hammond agrees. Hammond serves as vice president of strategic initiatives at TEC Equipment, which became Volvo's first Certified EV Dealer in 2021. Hammond says TEC Equipment was fortunate to work directly with Volvo and its partners to bring its first facility online as part of Volvo's Lights project.
Hammond recommends dealers in California who will soon be required to sell ZEVs should already have charging infrastructure plans in development. For others, he says now is still a good time to connect with future partners and sketch out what a charging project would look like.
"Take advantage of the luxury to get educated before you are under any pressure to take action," he says. "Scope out charging infrastructure at your site. Even if you won't pull the trigger for a couple years, see what investment decisions you'd have to make. Develop a timeline. Get in the queue with your utility so you can initiate deployment when you need to."
Manage construction
While utilities and charging suppliers ultimately determine the pace at which a business can bring chargers online, dealers do have some control of timeline.
Mapping out where chargers will be located on property and outfitting service facilities for EV repairs are two tasks that can be initiated while waiting for charging. Steve Bassett says that tactic worked for General Truck Sales when it qualified two stores as Volvo Certified EV Dealers.
Unlike Affinity Truck Center, TEC Equipment and Velocity, which all have locations in California that will soon require ZEV sales, Bassett says his Midwestern stores are not under any regulation to sell electric trucks. But like Hammond suggests, Bassett says watching other Certified EV Dealers make the commitment to supporting the technology motivated his operation to further investigate it.
"I realized I had a few newer facilities where we could do it [earn the Certified EV Dealer designation] and it wasn't going to cost us a $1 million," he says. "We had the [electrical] capacity that was needed, our shop was able to accommodate the service requirements."
[RELATED: California announces charging infrastructure application dates]
Discovering his good fortune, Bassett connected with his utility and charger vendor to set a timeline for putting in equipment. Given a timeline of six to eight months, Bassett says General Truck Sales started developing its EV service bays, acquiring tools and training its workforce in advance of the chargers being installed.
(For more on shop development, see our article "Building your best EV service bay.")
Within six months, the project was completed.
"I was not planning to go down that path," he says. "It's not like we had customers knocking down our doors."
But Bassett says his company does anticipate EVs will gain market share in its region in the coming years. And by proactively researching what that will require of his business, he was able to complete the infrastructure improvements necessary well in advance.
"Some people have facilities that are not adequate and for them the cost is much higher," he says. "I understand why they might not be willing to do what we did. But if I'm a dealer who plans to support these trucks, I'd want to know how much this is going to cost me. I'd want to know what it's going to take to do this, when I have to do it."
Keep up with our special report on trucking's transition to cleaner trucks:
Part I: This isn't trucking's first fueling and propulsion revolution
Part II: Why are we doing this?
Part III: What constitutes as 'alternative power'?
Part IV: What will drive — or inhibit — alternative power adoption?
Part V: Performing an alternative power market analysis
Part VII: Training on alternative powertrains vital to employee safety, business success
Part VIII: The challenges of building your best EV service bay
Part IX: Making the case: How to effectively sell alternative power
Part X: Safety in the Service Bay
Part XI: How electric trucks may transform dealer revenue streams